Radobio brings CO2 incubator and shaker to 2020 Munich Analytical Biochemical Exhibition
---
From November 16th to 18th,2020 Munich Analytical Biochemical Exhibition was grandly held at Shanghai New International Expo Center. Radobio as an exhibitor of cell culture equipment,was also invited to attend.Radobio is a company dedicated to the development and production of bioengineering equipment,focusing on the development of temperature and humidity,gas concentration,dynamic and static control technologies for animal and microbial cell culture,and providing solutions for cell culture users.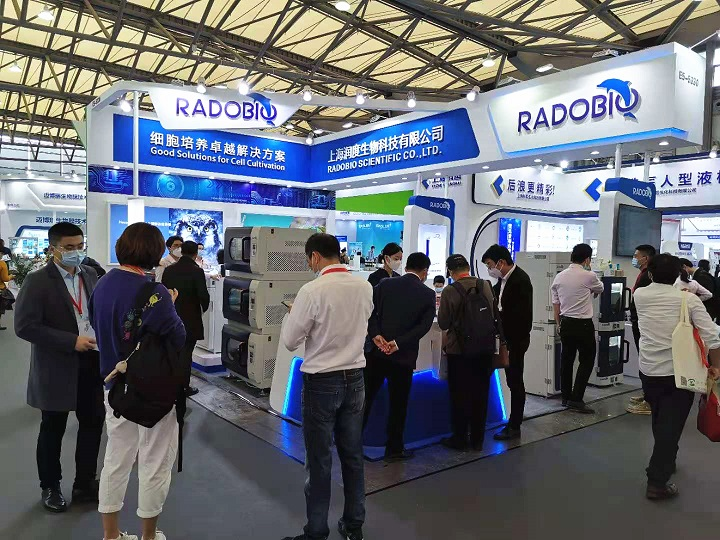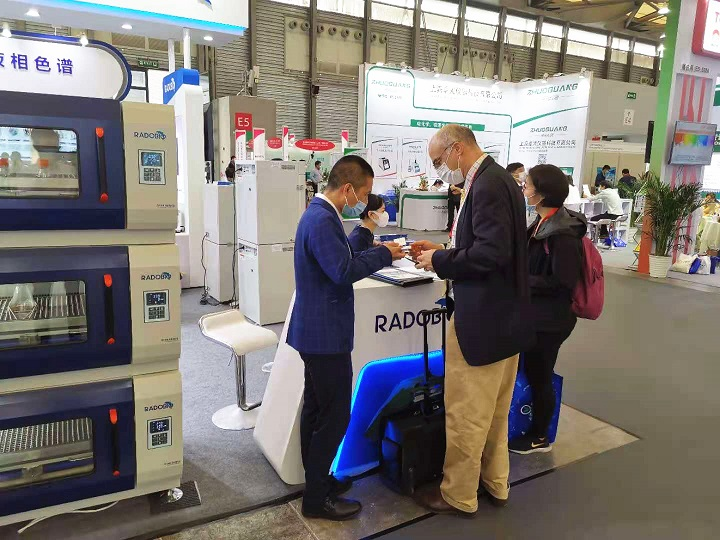 Our 80L carbon dioxide incubator displayed this time is a necessary general equipment in the cell room.Basically, each cell room needs to be equipped with many units.The current domestic cell culture market is mainly foreign products,customers mainly choose foreign products in purchasing decisions.CO2 incubator of Radobio unveiled this time actually achieved breakthroughs in many performances,reaching an international high level.CEO Wang briefly introduced the three highlights of the product.
First,it achieve precise temperature control.Our CO2 incubator and shaker uses 6-sided direct heating, and each surface including the glass door can be evenly heated,ensure the accuracy of temperature control.The temperature uniformity of the equipment is greatly improved,and the measured temperature uniformity can reach ±0.1°C,this data is also at the top level in the entire industry,and truly ensure the important cell culture of customers.
Second,the big advantage of this CO2 incubator is sterilized at 140°C,which is actually a thorough disinfection and sterilization.Currently,some well-known foreign brands have this function.We are the first domestic company to launch a 140℃ high temperature sterilization incubator. Users only need to tap on the screen to open the "High temperature sterilizer", "Bacteria" function, after the completion of 2 hours of high temperature sterilization,the equipment will slowly and automatically cool down to the culture temperature set by the user.The whole process can be completed as fast as only 6 hours.If do 90℃ humidity heat sterilization,users only need to add a humidify pan inside.
Third,our CO2 incubator uses a touch-sensitive controller.The advantage of this controller is that it is very convenient for users to set parameters.In addition,users can also view historical data curves.Historical data can be exported through the USB interface on the side.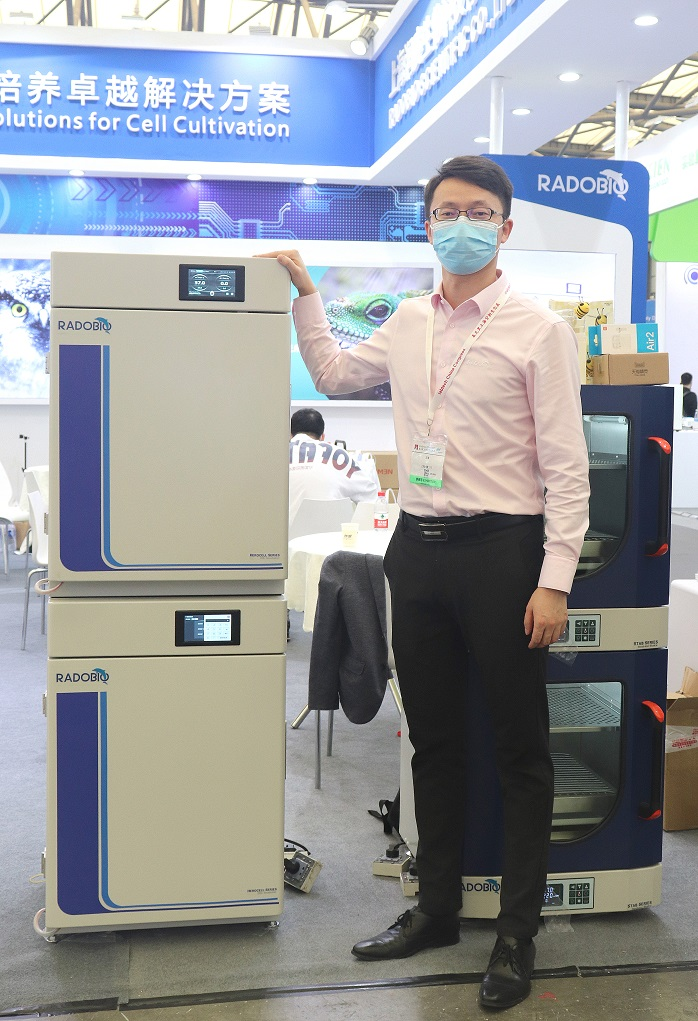 In order to further enhance the company's technology research and development capabilities,Radobio has recruited technical experts from various fields such as the University of Texas and Shanghai Jiaotong University at any cost.The company's technical team consists of structural biology,electronic engineering, and software engineering.At present,Radobio's products have been highly recognized by the Chinese Academy of Sciences,many 985 universities and leading corporate customers in the biopharmaceutical,cell therapy and other industries, and have reached long-term cooperation.Radobio's products will soon serve more industry customers.
---
Post time: Nov-20-2020