19.Sep 2023 | 2023 ARABLAB in Dubai
---

Radobio Scientific Co., Ltd., a renowned name in the global laboratory equipment industry, made waves at the prestigious 2023 ArabLab Exhibition, held in Dubai from September 19 to 21. The event, a magnet for the international scientific community, served as the perfect platform for Radobio to unveil its latest scientific innovations, including the CO2 Incubator Shaker and CO2 Incubator. Moreover, the company achieved a significant milestone during the exhibition by forging agreements with numerous distributors from Europe, India, Pakistan, and the Middle East, expanding its global reach.
Radobio's Cutting-Edge Products Steal the Spotlight:
Radobio's participation at the ArabLab Exhibition was marked by the introduction of their groundbreaking CO2 Incubator Shaker. This advanced instrument was designed to cater to the evolving needs of researchers, scientists, and laboratories worldwide. By offering precise control over temperature, humidity, and CO2 levels, the CO2 Incubator Shaker provides the perfect environment for cell cultures, bacterial growth, and various biological applications. Its unique design allows for simultaneous incubation and agitation of samples, streamlining laboratory processes and significantly enhancing research efficiency.
Complementing this innovation was Radobio's CO2 Incubator, engineered to provide a stable and controlled environment for cell culture, tissue engineering, and other life science applications. With precise temperature, humidity, and CO2 management, the CO2 Incubator ensures reliable and reproducible results for a wide range of research endeavors.
Global Expansion Through Distributor Partnerships:
A defining moment during the ArabLab Exhibition was Radobio's successful collaboration with dozens of distributors from Europe, India, Pakistan, and the Middle East. These partnerships underscore Radobio's dedication to expanding our global footprint and making our cutting-edge laboratory equipment accessible to researchers and scientists worldwide. These distributors, chosen for their extensive experience and commitment to scientific advancement, will play a pivotal role in bringing Radobio's products to laboratories across their respective regions.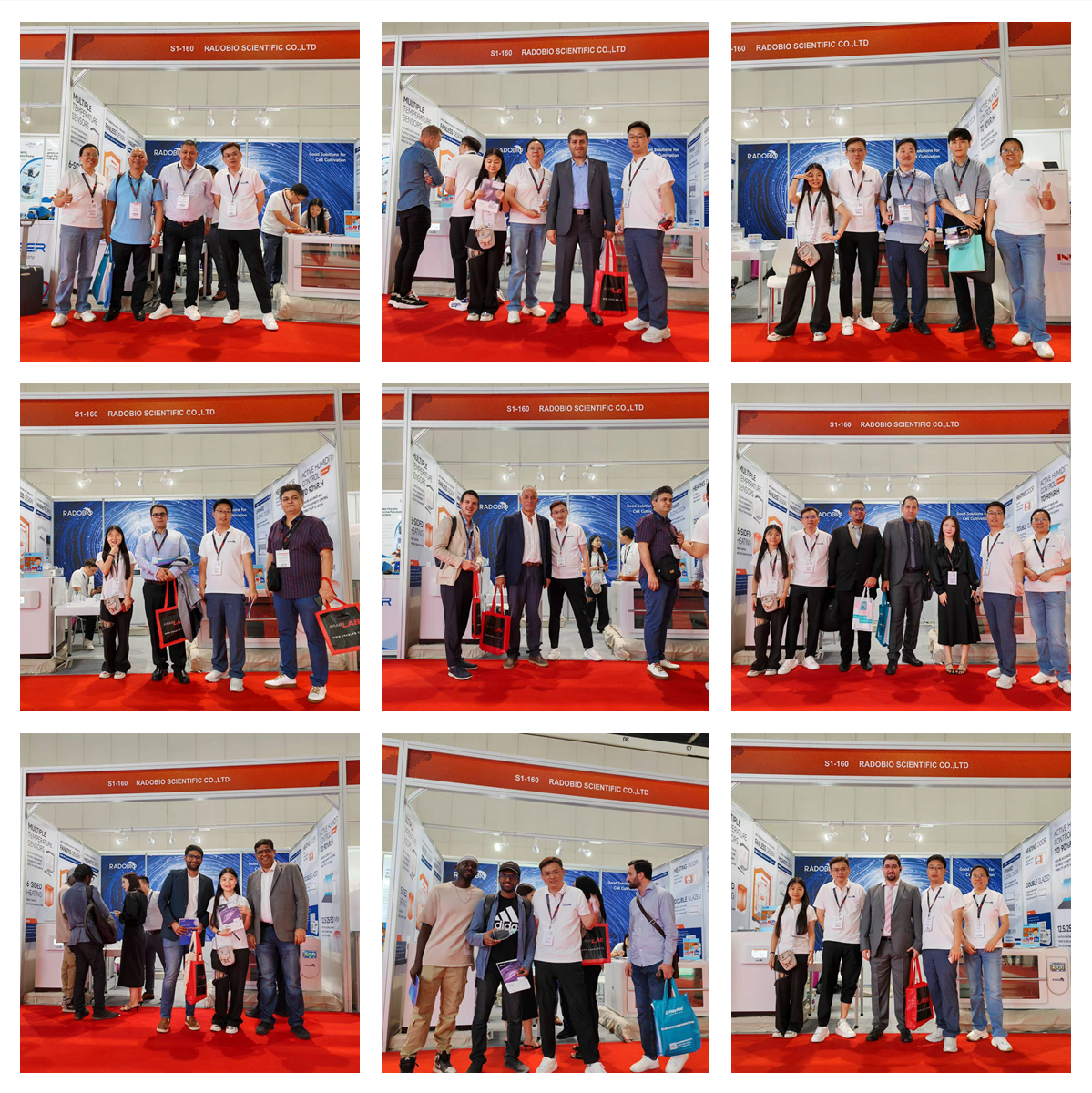 Mr. Wang Kui, CEO of Radobio Scientific Co., Ltd., expressed his enthusiasm for these developments, stating, "Our participation at the ArabLab Exhibition has been a resounding success. We are delighted to introduce our innovative products to the global scientific community and are eager to see them making a positive impact on research worldwide. The agreements with our valued distributors in Europe, India, Pakistan, and the Middle East mark a significant milestone in our journey to enhance accessibility to our products."
For more information about Radobio Scientific Co., Ltd. and our innovative products, please visit www.radobiolab.com.
Contact Information:
Media Relations Email: info@radobiolab.com Phone: +86-21-58120810
About Radobio Scientific Co., Ltd:
Radobio Scientific Co., Ltd. is a leading global provider of laboratory equipment and solutions. Committed to innovation and quality, Radobio empowers scientists and researchers to achieve excellence in their work. Our diverse product portfolio includes incubators, shakers, clean bench, biosafety cabinet and more, all designed to meet the evolving needs of the scientific community. Headquartered in Shanghai, China, Radobio serves customers worldwide and continues to push the boundaries of scientific discovery.
---
Post time: Sep-25-2023