CS160 UV Sterilization Stackable CO2 Incubator Shaker
Product Detail
Accessories
Product Tags
| | | | |
| --- | --- | --- | --- |
| Cat. No. | Product name | Number of unit | Dimension(W×D×H) |
| CS160 | UV Sterilization Stackable CO2 Incubator Shaker | 1 Unit(1 Unit) | 1000×725×620mm     (Base included) |
| CS160-2 | UV Sterilization Stackable CO2 Incubator Shaker(2 Units) | 1 Set(2 Units) | 1000×725×1170mm    (Base included) |
| CS160-3 | UV Sterilization Stackable CO2 Incubator Shaker(3 Units) | 1 Set(3 Units) | 1000×725×1720mm   (Base included) |
| CS160-D2 | UV Sterilization Stackable CO2 Incubator Shaker(The Second Unit) | 1 Unit(2nd Unit) | 1000×725×550mm |
| CS160-D3 | UV Sterilization Stackable CO2 Incubator Shaker(The Third Unit) | 1 Unit(3rd Unit) | 1000×725×550mm |
❏ 7 inch LCD touch control panel, simple and intuitive to operate
▸ 7 inch touch panel is intuitive and easy to operate, so you can easily control the switch of a parameter and change its value without special training
▸ 30-stage programs (5 programs) can be set up to set different temperature, speed, CO2 concentration, time and other culture parameters, and the programs can be automatically and seamlessly switched between; any parameters and historical data curves of the culture process can be viewed at any time
▸ Perfect appearance, monitor interface shows temperature, speed and CO2 concentration. With the enlarged digital display and clear symbols on the monitor, you can observe from a greater distance. 
▸ The ability to set a password for unlocking the screen controls provides security for users in public labs to avoid stopping experiments in progress by accidental operation
❏ Sliding black window can be supplied for avoid light cultivation (Optional)
▸ For light-sensitive media or organisms, the sliding black window prevents sunlight (UV radiation) from entering the interior of the incubator, while retaining the convenience of viewing the interior of the incubator
▸ Sliding black window is positioned between the glass window and the outer chamber panel, making it convenient and aesthetically pleasing, and perfectly solving the inconvenience of applying tin foil
❏ Intelligent remote monitor function, remote control operation, real-time view of machine operation status (Optional)
▸ Intelligent remote control allows you to control the parameters of the incubator more easily
❏ Double glass doors for excellent insulation and safety
▸ Double glazed interior and exterior safety doors for excellent thermal insulation
❏ Door heating function prevents fogging of the glass door and allows observation of cell culture at all times
▸ Door heating function effectively prevents condensation on the glass window, allowing good observation of the shaker when the temperature difference between the inside and outside is large
❏ Multi-sterilization system for better sterilization effect
▸ Multiple UV sterilization units ensure that every corner of the chamber is effectively sterilized, and the UV sterilization unit can be opened during rest periods. 
❏ Environmentally friendly, odor-free sticky pad material for a comfortable working environment
▸ Environmentally friendly and odorless sticky pad, can directly fix various sizes of culture flasks on the tray without the use of clamps, and easy to clean. Easy to operate and increase space utilization. When the sticky pad has dirt attached to the surface after a period of time, it can be cleaned with water and reused; water spilled on the surface of the sticky pad will not affect the stickiness and can be used normally.
❏ All stainless steel rounded corners of the integrated cavity, can be directly cleaned with water, beautiful and easy to clean
▸ Waterproof design of the incubator body, all water or mist sensitive parts including drive motors and electronic components are placed outside the incubator body, so the incubator can be cultivated in high temperature and high humidity environment
▸ Any accidental breakage of flasks during incubation will not cause damage to the incubator, the bottom of the chamber can be cleaned directly with water, or the chamber can be thoroughly cleaned with cleaners and sterilizers to ensure a sterile environment inside the chamber
❏ Machine operation is nearly silent, multi-layer stacked high-speed operation without abnormal vibration
▸ Stable start-up with unique bearing technology, almost noiseless operation, no abnormal vibration even when multiple layers are stacked
▸ Quiet and stable machine operation, longer service life
❏ Heatless waterproof fan ensures uniformity of temperature, CO2 concentration and humidity
▸ Compared with traditional fans, the heatless waterproof fan can make the temperature in the chamber more uniform and stable, while effectively reducing the background heat, which can effectively save energy consumption
❏ Sliding aluminum tray for easy placement of culture containers
▸ 8mm thick aluminum tray is lighter and sturdier, beautiful and easy to clean
▸ Push-pull design allows for easy placement of culture flasks at specific heights and spaces
❏ Flexible placement, stackable, effective in saving lab space
▸ Can be used as a single layer on the floor or on the table, or as a double or triple stack, and the top pallet can be pulled out to a height of only 1.3 meter from the floor when used as a triple stack, which can be easily operated by laboratory personnel
▸ A system that grows with the task, easily stacking up to three tiers without adding more floor space when the incubation capacity is no longer sufficient, and without further installation. Each incubator shaker in the stack operates independently, providing different environmental conditions for incubation
❏ Multi-safety design for user and sample safety
▸ Optimized PID parameter settings that do not cause temperature overshoot during temperature rise and fall
▸ Fully optimized oscillation system and balancing system to ensure that no other unwanted vibrations occur during high speed oscillation
▸ After an accidental power failure, the shaker will remember the user's settings and automatically start up according to the original settings when the power comes back on, and will automatically prompt the user of the accidental situation that occurred.
▸ If the user opens the door during operation, the shaker oscillating tray will automatically stop rotating flexibly until it stops oscillating completely, and when the door is closed, the shaker oscillating tray will automatically start flexibly until it reaches the preset oscillating speed, so there will be no unsafe events caused by sudden speed increase.
▸ When a parameter deviates far from the set value, the sound and light alarm system is automatically turned on
▸ Data export USB port on the side for easy export of backup data, convenient and safe data storage
| | |
| --- | --- |
| CO2 Incubator Shaker | 1 |
| Tray with Sticky Pad | 1 |
| Fuse | 2 |
| Power Cord | 1 |
| Product Manual, Test Report, etc. | 1 |
| | |
| --- | --- |
| Cat.No. | CS160 |
| Quantity | 1 unit  |
| Control interface | 7.0 inch LED touch operation screen |
| Rotation speed | 2~300rpm depending on load and stacking |
| Speed control accuracy | 1rpm |
| Shaking throw | 50mm (Customization is available) |
| Shaking motion | Orbital |
| Temperature control mode | PID control mode |
| Temperature control range | 4~60°C |
| Temperature display resolution | 0.1°C |
| Temperature fluctuation | ±0.1°C |
| Temperature distribution | ±0.3°C at 37°C |
| Principle of temp. sensor | Pt-100 |
| Power consumption max. | 1300W |
| Timer | 0~999h |
| Tray size | 590×465mm |
| Maximum working height | 340mm |
| Maximum load | 35kg |
| Tray capacity of shake flask | 35×250ml or 24×500ml or 15×1000ml or 8×2000ml or 6×3000ml or 4×5000ml (standard with sticky pad) |
| Timing function | 0-999.9hours |
| Maximum expansion | Stackable up to 3 units |
| Dimension (W×D×H) | 1000×725×620mm (1 unit); 1000×725×1170mm (2 units); 1000×725×1720mm (3 units) |
| Internal dimension (W×D×H) | 720×632×475mm |
| Volume | 160L |
| Illumination | FI tube,30W |
| Principle of CO2 sensor | Infrared (IR)  |
| CO2 control range | 0~20% |
| CO2  display resolution | 0.10% |
| CO2  supply | 0.05~0.1MPa is recommended |
| Sterilization method | UV sterilization  |
|  Number of settable programs | 5 |
|  Number of stages per program | 30 |
| Data export interface | USB interface |
| Historical data storage | 800,000 messages |
| Ambient temperature | 5~35°C |
| Power supply | 115/230V±10%, 50/60Hz |
| Weight | 155kg per unit |
| Material incubation chamber | Stainless steel |
| Material outer chamber | Painted steel |
| Optional item | Sliding black window; Remote monitoring |
Cat.No.

Product Name

Shipping dimensions




W×D×H (mm)

Shipping weight (kg)

CS160

Stackable CO2 Incubator Shaker

1080×852×745

183
---
---
Sticky Pad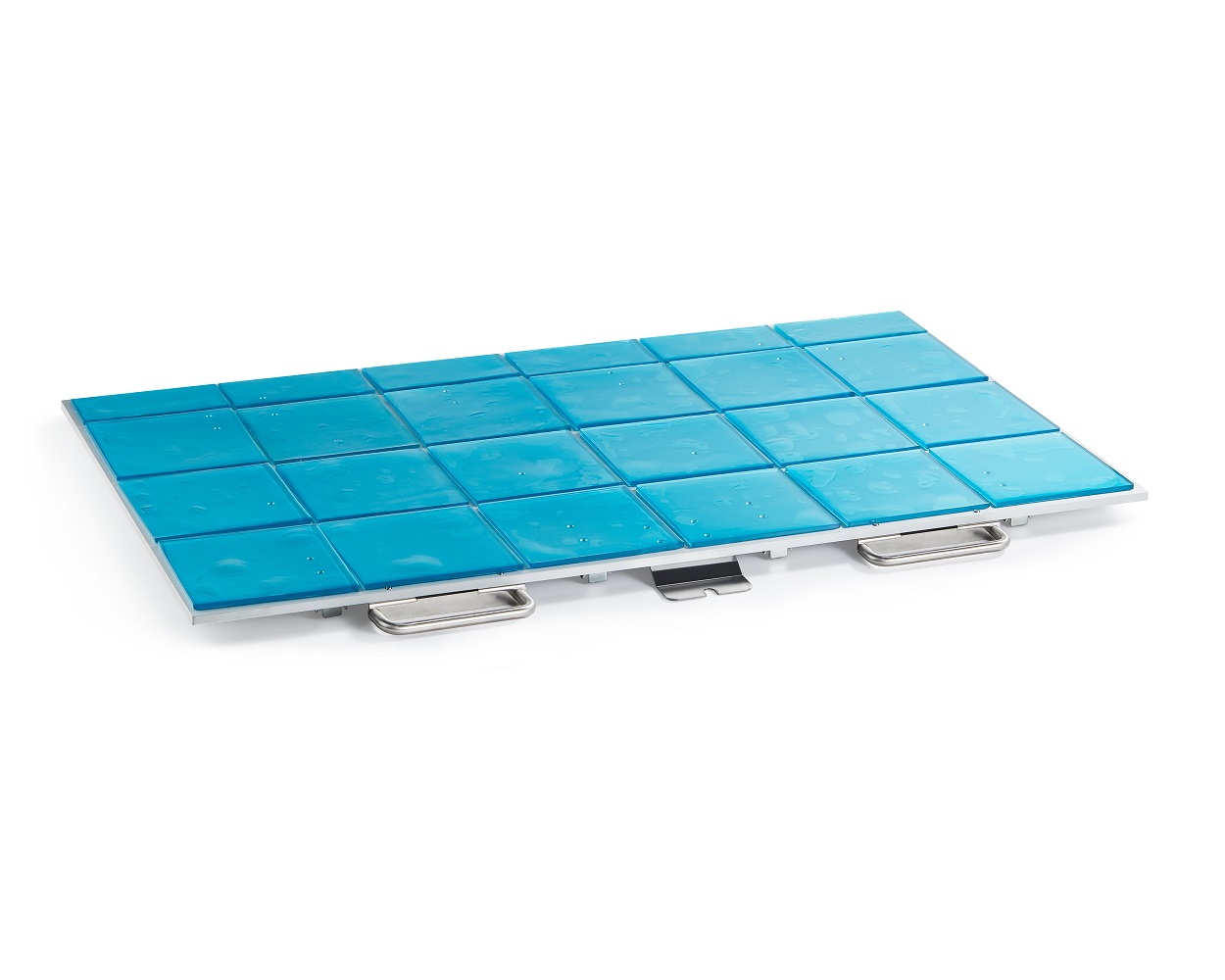 | | | |
| --- | --- | --- |
| Cat. No. | Description | Number of sticky pads |
| RP3100 | Sticky Pad (140×140mm) | 12 |
Flask Clamps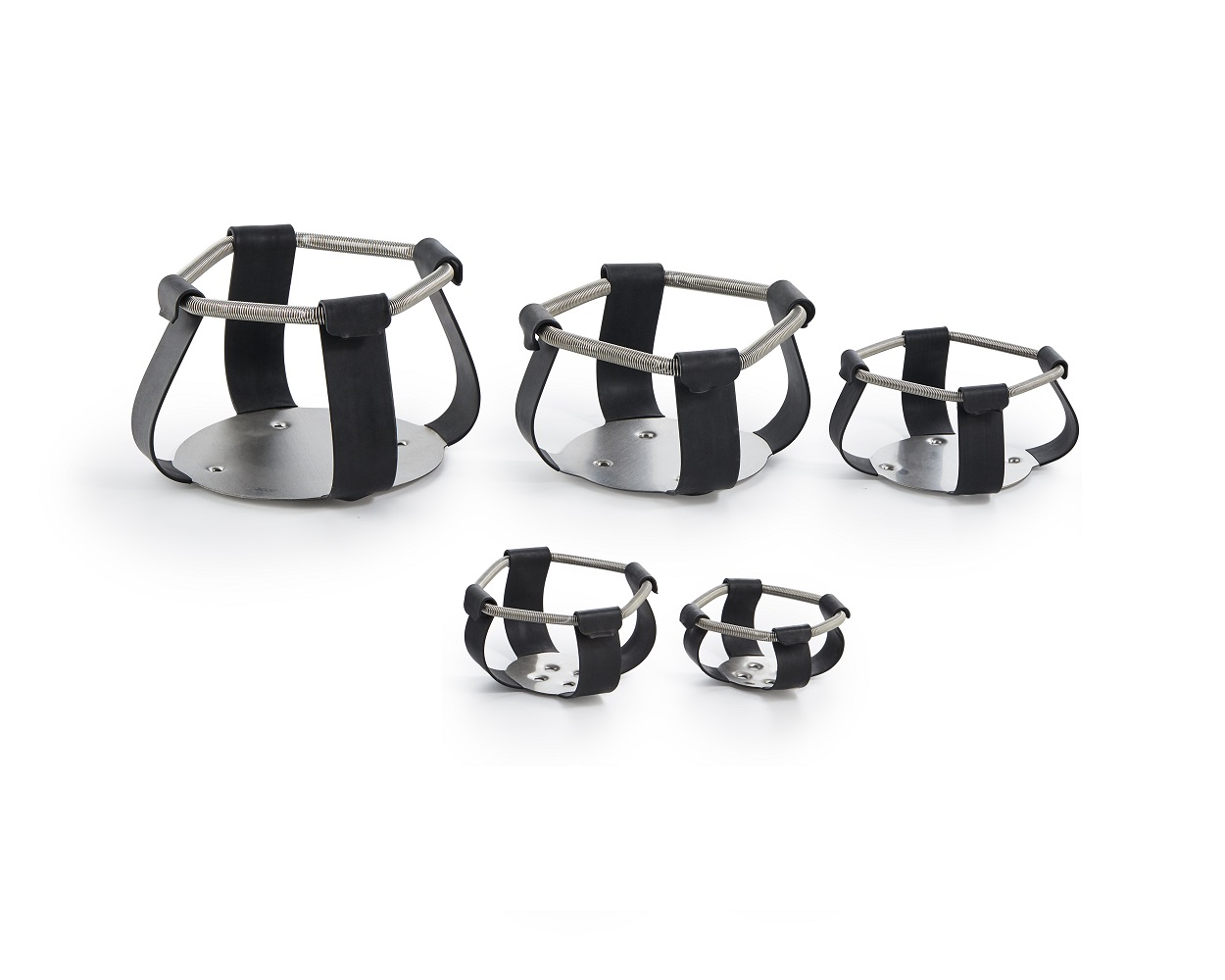 | | | |
| --- | --- | --- |
| Cat. No. | Description | Number of flask clamps |
| RF125 | 125mL Flask Clamp (diameter 70mm) | 50 |
| RF250 | 250mL Flask Clamp (diameter 83mm) | 35 |
| RF500 | 500mL Flask Clamp (diameter 105mm) | 24 |
| RF1000 | 1000mL Flask Clamp (diameter 130mm) | 15 |
| RF2000 | 2000mL Flask Clamp (diameter 165mm) | 8 |
Test Tube Racks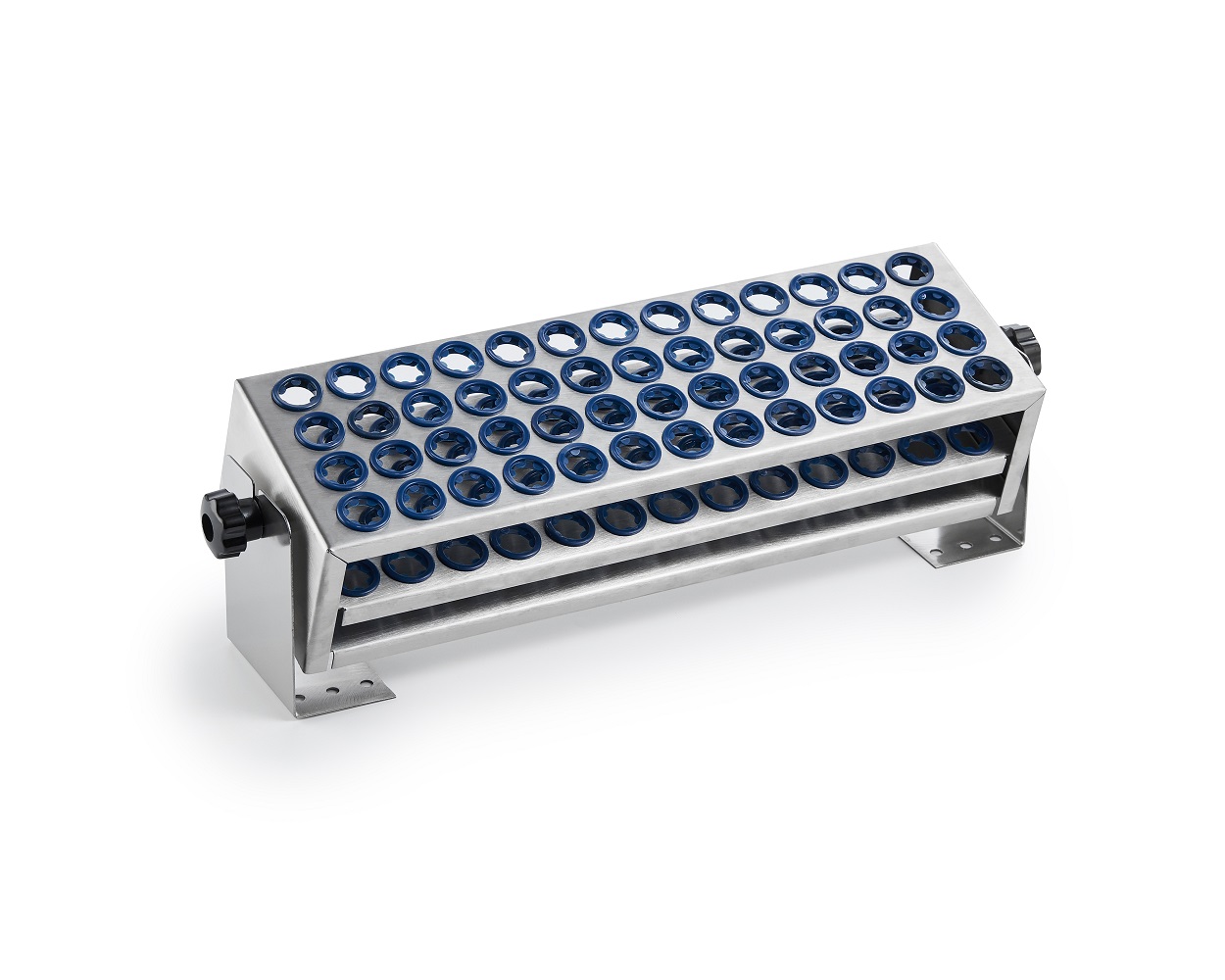 | | | |
| --- | --- | --- |
| Cat. No. | Description | Number of test tube racks |
| RF23W | Test Tube Rack (50mL×15& 15mL×28, dimension 423×130×90mm,diameter 30/17mm) | 3 |
| RF24W | Test Tube Rack (50mL×60, dimension 373×130×90mm,diameter 17mm) | 3 |
| RF25W | Test Tube Rack (50mL×15, dimension 423×130×90mm,diameter 30mm) | 3 |
Write your message here and send it to us